A severe weather warning for heavy rain is in place in Wales, southern England, the Midlands, East Anglia and parts of Scotland.
Torrential rain and thunder forecast on Tuesday has triggered more than 200 flood alerts and warnings and prompted an evacuation notice in Norfolk.
Some regions are expected to receive the equivalent of two weeks of rain in less than an hour.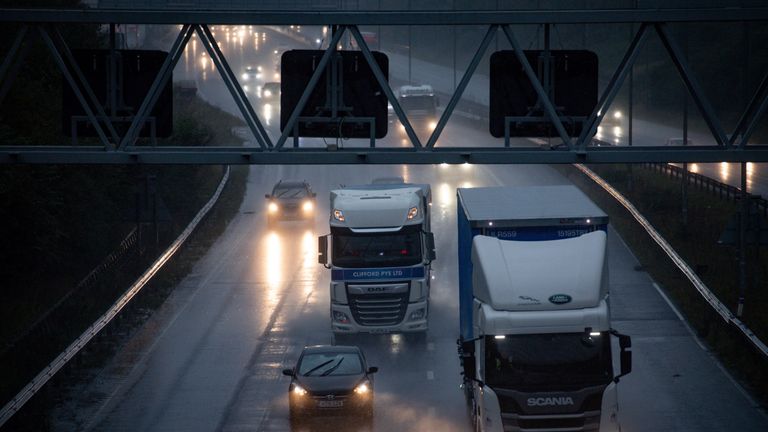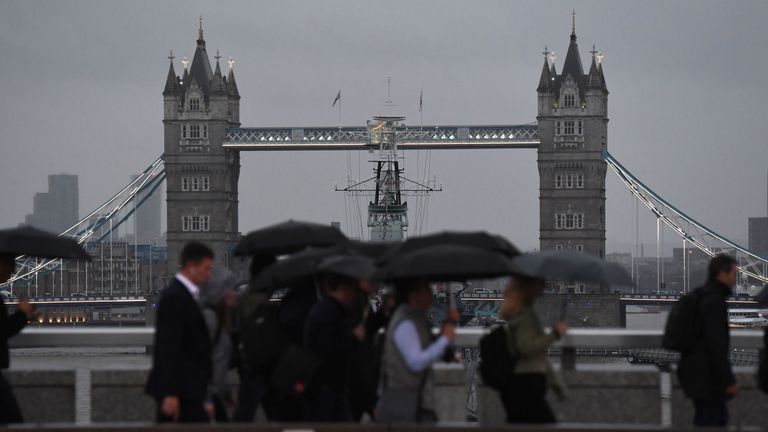 Forecasters warned there was a "small chance" that floods could cause damage to homes and businesses, power cuts and pose a "danger to life".
Spray and flooding could make driving conditions difficult and some roads might be closed, the Met Office said.
Credit: Sky News