A grand military parade has been staged in China to mark 70 years of communist rule in the country.
Chinese President Xi Jinping rode an open-top limousine past symmetrical rows of troops and military vehicles, shouting "Hello comrades" as he passed.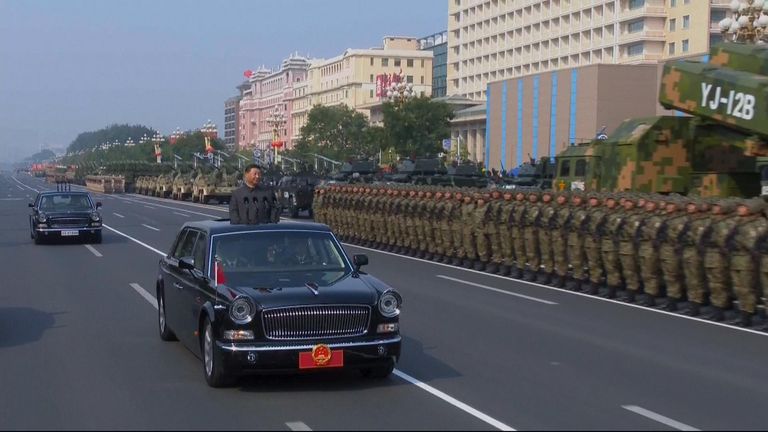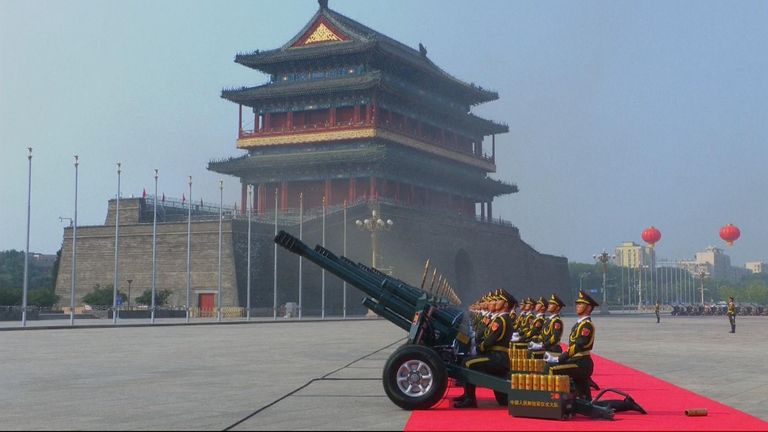 Marching troops, a military band and a military gun salute were deployed as President Xi addressed a crowd of thousands following a flag-raising ceremony at Tiananmen Square.
The square was only open to invited guests but the president's speech was broadcast live across the country.